PVC Batching System
Raw material will be unloaded into the ground hoppers. Raw Material from ground hopper will be conveyed through Bucket Elevator system and discharge into storage hoppers located on top of weighing hopper. Screw feeders will be provided for Resin & Dolomite for charging preset/set point material in weighing hoppers through bin activators.
The material namely DOP & DIE will be conveyed through Pump & manual loading respectively in storage hoppers located on top of weighing hopper.
Two number of weigh hoppers are provided. These weigh hoppers will receive materials separately from separate storage hoppers. Each weigh hopper is installed on 3 Nos. of suitable capacity imported alloy steel Load cells to get Weight Indication on Batch controller, which is mounted in Batching system Panel for Weight Indication. Batch controller will process the signal received from Load cells and referred for Batching operation.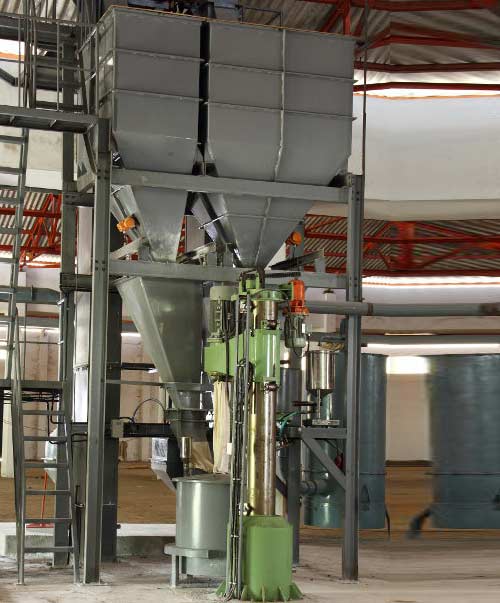 Asbestos Sheet
We offer batching system for Asbestos sheet manufacturing along with complete electrical & instrumentation, control panel, etc.
Midas Autosoft

is the perfect Engineering Solutions Provider for your next project!