Midas Autosoft / About Us / Infrastructure
Infrastructure
Midas Autosoft is total solution and support clients to expand the business to all over the world by one-stop service. We have fully functional setup of internationally recognized machinery and tools. The company's skilled employees are well trained to utilize the latest techniques of tile industry and deems in providing top quality and service to valuable customers.The fully managed and controlled manufacturing unit of company works under healthy environment such as safety and technology. The professional staff is always ready for communicating, sharing and listen the valuable views of the customers to improve the products and services.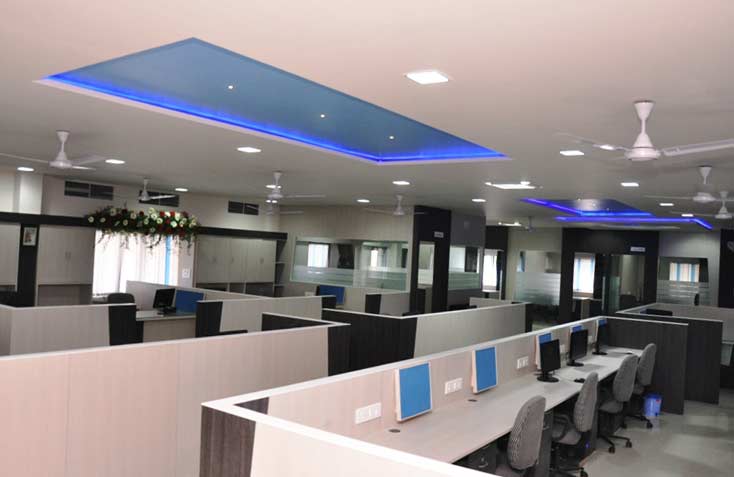 Warehouse, Packaging & Transportation
Warehouse & Packaging are the requisites for every firm or organization indulged in any type of business. We strive hard to deliver our products in their original quality and stipulated time frame, to our esteemed clients. To achieve it we employ different measures in our firm. So, we own a voluminous warehouse that has helped us a lot in achieving our aim of client satisfaction. The warehouse is designed in such a way that different products are stored in different sections, in a systematic way. It allows easy access and retrieval of the products.
Moreover, we consider the importance of quality packaging and therefore use quality material and techniques in the packaging process. Our products are packed in wooden material, carton to ensure safe and defect free delivery to clients destination. Further, we also provide customized packaging in the form of material and other specifications of our clients.
Our Vendor Base
Quality is our prime motto. Thus, we source our products from legitimate vendors. We have association with various vendors in the country, who are some of the trustworthy and legitimate names in the industry. We have a team of skilled professionals who make sure that we procure the products from the best of all. We analyze the vendors on certain parameters and then only place the order for the required products.
Before procuring products from them, we analyze the vendors on following parameters:
Market credibility
Quality of their products
Ability to fulfil bulk orders, in stipulated time frame
Financial status
Past Clients Served
Midas Autosoft

is the perfect Engineering Solutions Provider for your next project!