AOD Feeding & RMHS Batching Control System
Batching is process of proportioning of raw materials and using raw materials for manufacturing of products. Sequencing is operating entire plant in set sequence as asked by the process engineer or expert in manufacturing of the products to produce a single product or multiple products.
The calculation of amounts, weighing, and initial blending of raw materials prior to feeding to next operations is known as batching. Batching and sequencing system is used in all manufacturing plants. The Batching plant consists of preprocessing of raw materials with screens. Feeding raw materials to Day Silos by bucket elevators or by pneumatic.
Feeding material to weigh hoppers can be by screw feeders, vibro feeders or by gravity itself. Conveying batched raw materials with belt conveyors and also premixing on it. Next sub action in batching plant can be mixing it for set duration decided.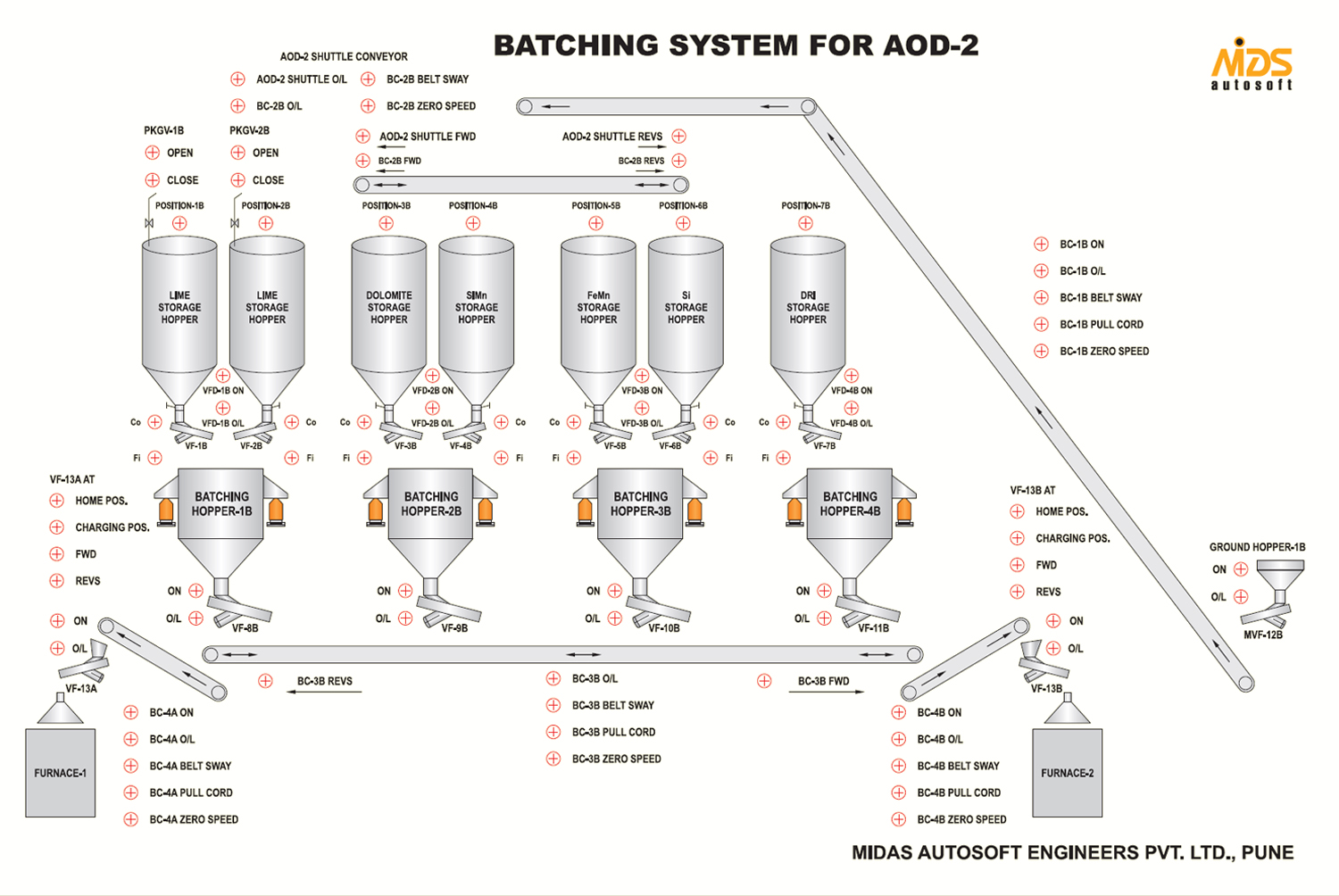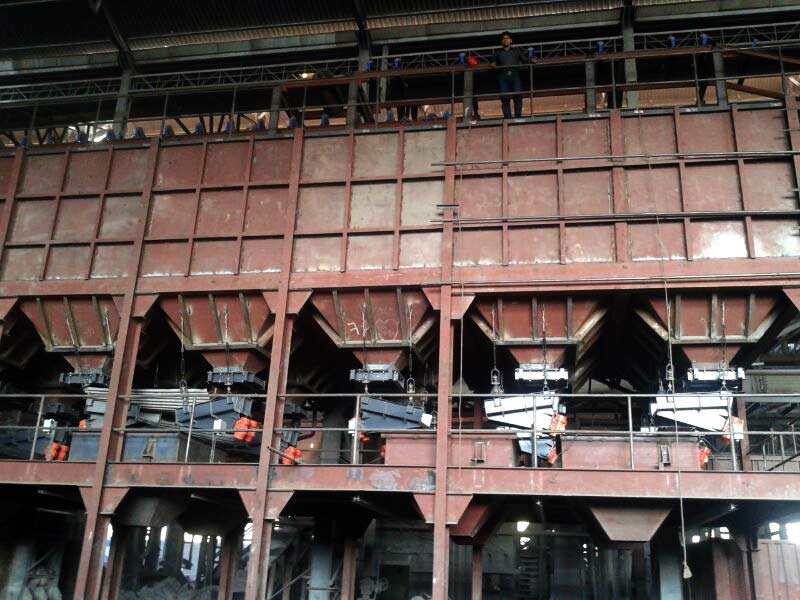 This all major actions and sub actions are preprogrammed in batch controller or PLC. The batching controller / PLC is brain of the batching plant. It gives command to different devices to synchronies the plant operation. It may have interface to the plant operator. It can be small screen if plant is small or SCADA/DCS system itself if the plant is big. Printer is used for reports and can be hooked to batching controller or PLC.
The weight sensed by load cells converted to digital data here in batch controller or PLC. If operator gives start command after setting batches or by setting amount of production carries out batching and sequencing of plant. At end of each prints reports and also stores.
Batching has always constituted to the production process. Formulas or recipes are stored in Recipe Table under password protection involving the selection of raw materials that constitute the desired working characteristics and responses to the next process that yield the desired characteristics and properties.
Midas Autosoft

is the perfect Engineering Solutions Provider for your next project!